Blue Ocean is a complete IT solution in compliance with the new international market regulations and especially oriented to the companies operating in the financial market. This solution is comprised of six related modules which organize and process the financial information of the Hedge Funds and Fund of Funds businesses.
Blue Ocean was initially conceived as a solution developed to cover the requirements of a leading company in the hedge fund industry. Its implementation took place in the company's five branch offices around the globe as well as in additional locations for the users who needed to travel frequently.
The different functional areas of the system are integrated into a global solution for an easy implementation, covering the specific needs of the business processes.
Thanks to the methodology used in its development and implementation, the Blue Ocean solution costs are significantly lower than other similar products in the market. It is very important to note that, currently, there are no other products besides Blue Ocean that offer a truly complete solution in one package, other companies offer only a limited set of features.
Blue Ocean is a true business opportunity due to its scalability and flexibility over time, offering the best cost/benefit relationship.
Blue Ocean is a solution that can be implemented in the companies' current IT infrastructure or, alternatively, can be totally or partially implemented as SaaS (Software as a Service) and IasS (Infrastructure as a Service), providing its functionality from Cloud Services to a wide range of companies.
Globalix will keep developing the Blue Ocean solution to adapt its functionality to the wide range of new mobile devices and multi-touch interfaces.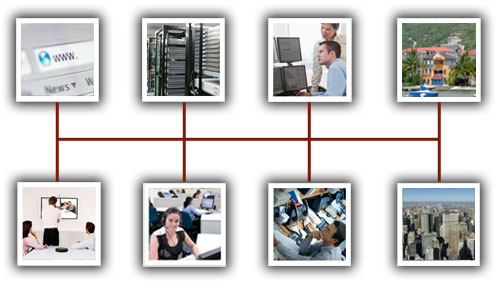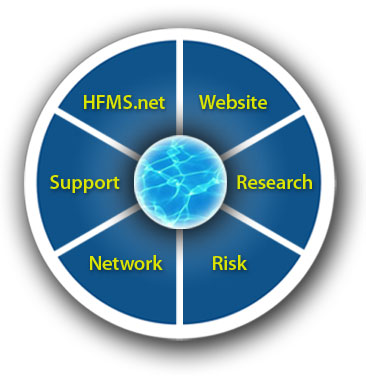 HFMS.net
Integrated fund management, portfolios, liquidity, rebates, operational due diligence, investor relations, cash management, cash flow, market data and other functions.
Website
Public and Private Site on the Internet with dynamic functionality, including documents and contents management built into the HFMS.net application and focused to provide information to current and potential investors.
Research
Monthly information gathering and update of the Hedge Funds database at a global level, research and retrieval from different information sources.
Risk
Information module with Risk data information to add to the Hedge Funds database at a global level and to customized portfolios with selected funds.
Network
Networks design, implementation and maintenance based on the latest standards in security policies, remote access from other locations, integration of remote locations into the network, implementation of devices and services such as back-ups, video conferencing, telepresence, access to information services, software implementation, third party services and multiple Internet access points.
Support
Support and technical assistance 7 X 24, including user issues and infrastructure issues as well. A qualified operator will always be available to provide support for the Blue Ocean solution, including its network and services, monitoring each component and solving remotely any problem a user may have.